Department of Medicine,
Université Laval –
---
Impact of a lifestyle modification program on high-density lipoprotein function

Plasma levels of high-density lipoprotein (HDL) cholesterol, often referred to as "the good cholesterol", are inversely associated with cardiovascular disease and type 2 diabetes risk. Several lines of evidence suggest that these associations could be explained by the fact that HDL particles promote macrophage-to-feces reverse cholesterol transport and stimulate insulin secretion from pancreatic beta cells.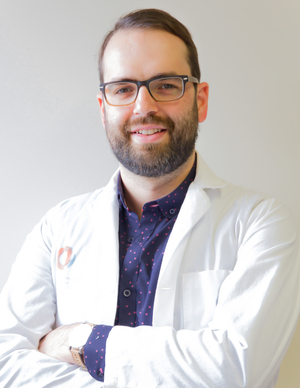 Our laboratory has developed cell-based assays that enable us to measure the capacity of HDL particles to promote cholesterol efflux from macrophages and insulin secretion from beta cells. Our main objective is to show that physical activity will significantly improve these anti-atherogenic functions of HDL particles in patients with coronary heart disease. We hope that this project will help us determine whether HDL represents a therapeutic target for the prevention and management of CVD and type 2 diabetes.